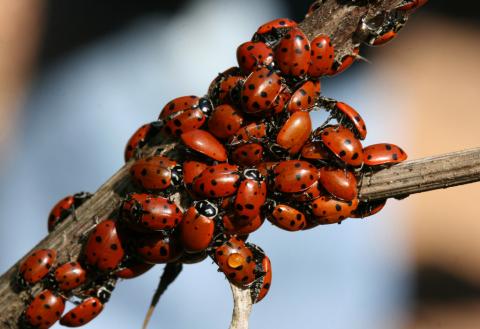 Convergent Lady Beetle
North Dakota designated the convergent lady beetle (commonly called ladybug) as the official state insect in 2011. Second grade students from Kenmare Elementary School (with assistance from their teacher Tamara McNeiley) were instrumental in passing the legislation. 
A common species throughout the United States, the convergent lady beetle (Hippodamia convergens) is mainly a solitary species, except when overwintering, when hundreds may collect.