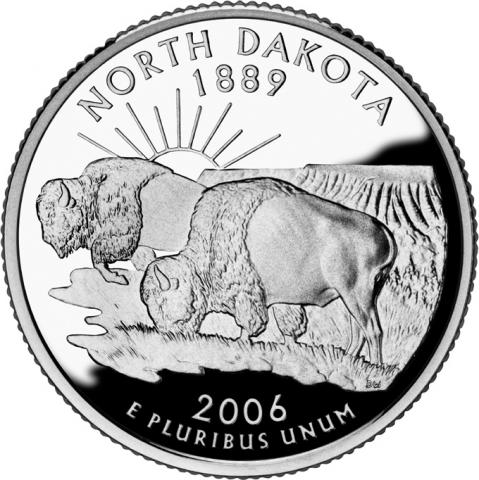 The U.S. Mint's bicentennial commemorative quarter for North Dakota features a rising sun, American buffalo and badlands. North Dakota became the 39th state in 1889. Public domain image on Wikipedia.
What does "North Dakota" mean?
"Dakota" is the Sioux Indian word for friend. President James Buchanan signed the bill creating the Dakota Territory in 1861.
The Dakota Territory originally included the area covered today by North and South Dakota as well as Montana and Wyoming. On November 2, 1889, both North and South Dakota were admitted to the Union, becoming the 39th and 40th states.
There have been attempts made to change the state name by dropping the "North" and renaming the state simply "Dakota," but these resolutions were defeated in 1947 and again in 1989.