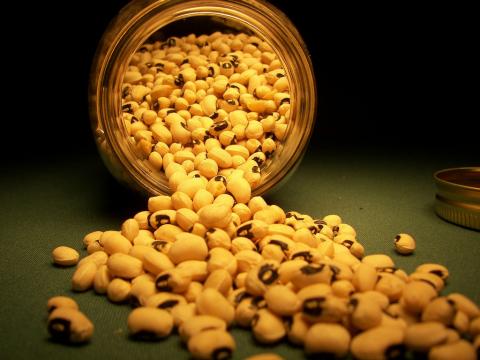 Black-eyed peas; an essential ingredient of Oklahoma's official state meal.  Photo by MzScarlett / A.K.A. Michelle/Flickr (Use Permitted with Attribution).
Official State Meal of Oklahoma
Oklahoma designated an official state meal In 1988 (Oklahoma also recognizes an official state fruit and state vegetable). All Food Symbols
Oklahoma's official meal is an extensive menu that reflects the state's historic and present-day agriculture and the cultural backgrounds of Oklahoma residents. Louisiana is the only other state that recognizes an official state meal.
On the Menu
The official state meal of Oklahoma consists of fried okra, cornbread, barbecue pork, squash, biscuits, sausage and gravy, grits, corn, strawberries (state fruit), chicken fried steak, pecan pie, and black-eyed peas.