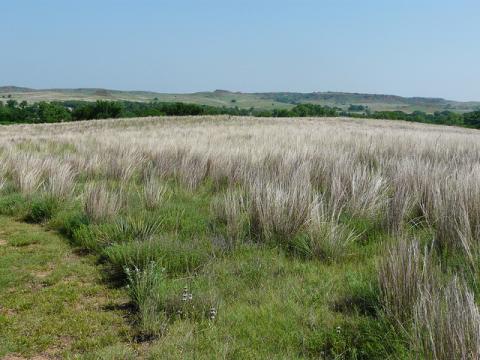 Oklahoma prairie (Washita Battlefield National Historic Site); photo by Jerry on Flickr (noncommercial use permitted with attribution / no derivative works).
Official State Nickname of Oklahoma
Oklahoma's nickname is The Sooner State. All State Nicknames
The unassigned lands of the Oklahoma Territory were opened up to settler claims on April 22, 1889. Thousands of people were in line on the border waiting for the  signal to be given so they could race into the territory to claim a stake of land. Some people went in early to stake claims and they became known as "Sooners."