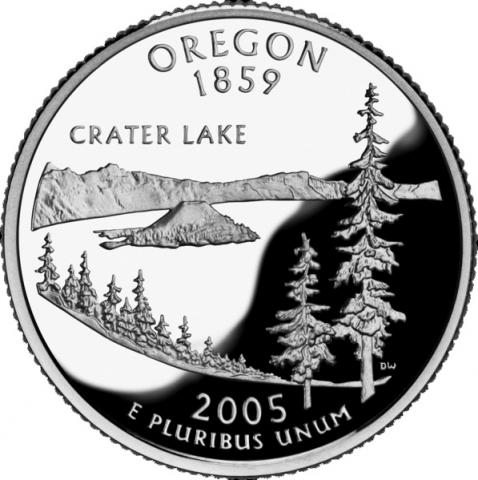 The U.S. Mint's commemorative quarter for Oregon depicts Crater Lake National Park. Oregon became the 33rd state in 1859 (public domain image on Wikipedia). All State Quarters
What does "Oregon" mean?
The origin of the state name is uncertain, but "Oregon" might have been derived from a 1715 French map which refers to the Wisconsin River as "Ouaricon-sint." All State Name Origins
Another opinion is that the name "Oregon" stems from an English army officer's proposal for a trip in 1765, in which he refers to "the River called by the Indians Ouragon." Oregon was admitted as the 33rd state on February 14, 1859.