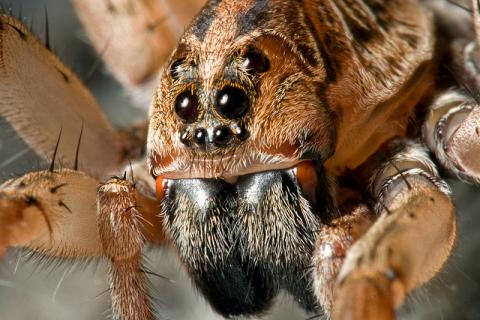 Carolina wolf spider photo by e_monk on Flickr; noncommercial use permitted with attribution / share alike.
Carolina Wolf Spider
South Carolina designated the Carolina wolf spider (Hogna carolinensis) as the official state spider in 2000 due to the efforts of Skyler B. Hutto, a third grade student at Sheridan Elementary School in Orangeburg, SC.
The Carolina wolf spider is the largest North American wolf spider. South Carolina is the only state that recognizes a state spider.