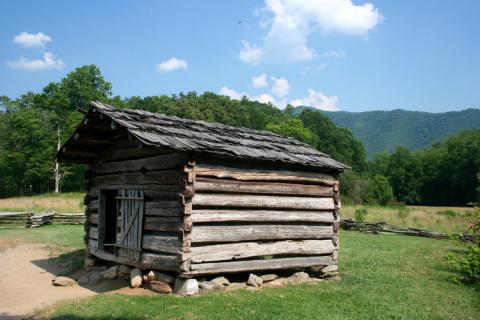 Rural Tennessee; photo by ambulldog on Flickr (noncommercial use permitted with attribution / share alike).
Official State Rap Song of Tennessee
Tennessee designated "A Tennessee Bicentennial Rap: 1796-1996" by Joan Hill Hanks of Signal Mountain as the official state bicentennial rap song in 1996 to provide a fun and easy way for citizens and students to learn and retain some of Tennessee's history. Official Tennessee Songs - All State Songs
Lyrics
TENNE-, TENNE-, TENNES-SEE!
Oh, how proud we are of thee!
Volunteer State since 1812 -
Glad our fathers picked here to dwell!
Presidents, Presidents - proud are we!
Jackson, Polk, and Johnson - three!
Crockett, Forrest, and John Sevier;
Alvin York and Hull lived here!
Baker, Gores, and Kefauver,
Served our country with honor!
U.T., Memphis and Vandy U.,
Tennessee Tech and Sewanee, too!
Appalachian Mountains, mountains high -
Reaching up in the smoky sky!
Tennessee River, flowing through -
We will cross near the Choo Choo!
Dollywood and Walking Horse Show!
Opryland and the Opry Show!
Whisky, whisky - sipping smooth -
Moon, Moon Pies and Goo Goo Goos!
Reelfoot Lake and cotton fields,
Natchez Trace and Civil War fields!
Mocking birds and raccoons grow,
And tulip poplars and iris show!
Bessie Smith and Memphis blues -
W.C. Handy and Elvis, too!
Eastman, Oak Ridge, and TVA -
Nissan, Saturn, and Country Music pay!
Chickasaw, Sequoyah, and Cherokee -
Cumberland Plateau and Mississippi!
BIRTHDAY WISHES ON 200 YEARS -
GIVE TENNESSEE A BIG, BIG CHEER!