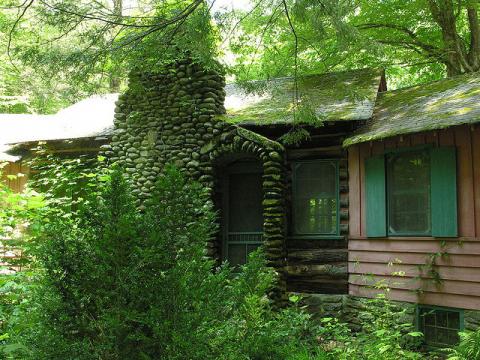 Abandoned cottage in the Elkmont Historic District of the Great Smoky Mountains National Park in Tennessee; photo by Judy Baxter on Flickr (noncommercial use permitted with attribution / share alike).
Official State Song of Tennessee
Tennessee designated "Tennessee Waltz" by Redd Stewart and Pee Wee King as an official state song in 1965. Official Tennessee Songs - All State Songs
LYRICS
I was waltzing with my darlin' to the Tennessee Waltz
When an old friend I happened to see
Introduced him to my loved one and while they were waltzing
My friend stole my sweetheart from me.
I remember the night and the Tennessee Waltz
Now I know just how much I have lost
Yes I lost my little darlin' the night they were playing
The beautiful Tennessee Waltz.