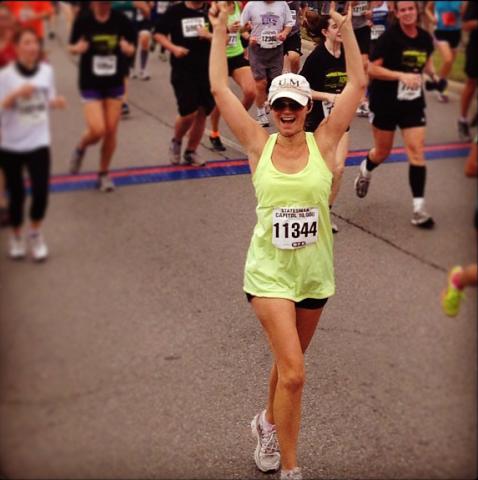 10K runner; Austin, TX.  Photo by Greg Matthews/Flickr (Noncommercial Use Permitted with Attribution).
Official State 10K of Texas
Texas designated the annual Texas Round-Up 10K as the official state 10K in 2005. All State Sports
House Concurrent Resolution
WHEREAS, The Texas Round-Up is a statewide effort to encourage people of all fitness levels to incorporate daily physical activity and healthy choices into their lives; designed to educate and challenge its participants, the event ultimately celebrates the vigor and strength of all Texans; and
WHEREAS, This year's event is being held in Austin on April 29 and 30, 2005, and includes numerous activities such as the Texas-style 10K, an activity training program, a health and fitness expo, and a post-race party with live music on the Capitol grounds; and
WHEREAS, Sedentary lifestyles are contributing to an increasing number of health problems for our state's citizens, and this program helps motivate individuals to adopt and maintain healthier lifestyles; and
WHEREAS, Drawing entrants from throughout the state, the Texas Round-Up 10K is for every Texan, from seasoned athletes to recreational runners to occasional walkers, and it has a positive impact on the lives of all its participants; now, therefore, be it
RESOLVED, That the 79th Legislature of the State of Texas hereby designate the Texas Round-Up 10K as the Official 10K of Texas.