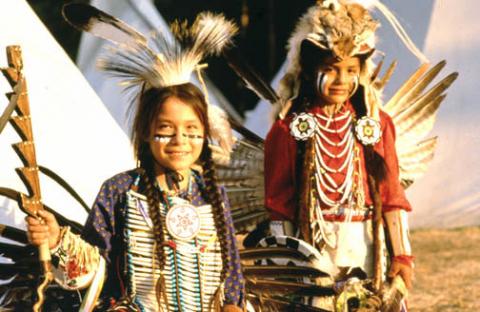 Children Dancers on the Wind River Indian Reservation; Wyoming.  Photo by Show Us Your Togwotee/Flickr (Use Permitted with Attribution).
Official State Holiday of Wyoming
Wyoming observes "Native American Day" as an official state holiday on the second Friday of May. All State Holidays
From Wyoming Statutes: "In recognition of the North American Indian, the second Friday in May is designated as "Native American Day". The day shall be appropriately observed in the public schools of the state, by state and local government and by organizations within the state."