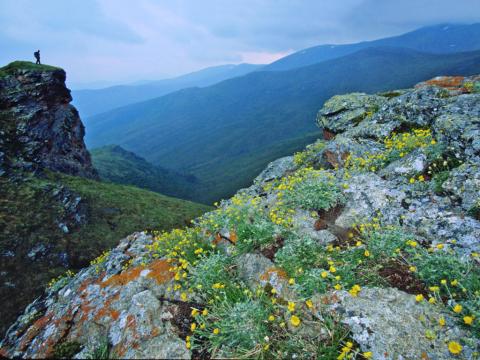 Scenic Alaska; Steese National Conservation Area.  Photo by Bureau of Land Management/Flickr (Use Permitted with Attribution).
Official State Nickname of Alaska
Alaska's official nickname is "The Last Frontier." All State Nicknames
Other Alaska Nicknames
Other familiar nicknames for Alaska are "The Great Land" (featured on the Alaska quarter), and "The Land of the Midnight Sun."