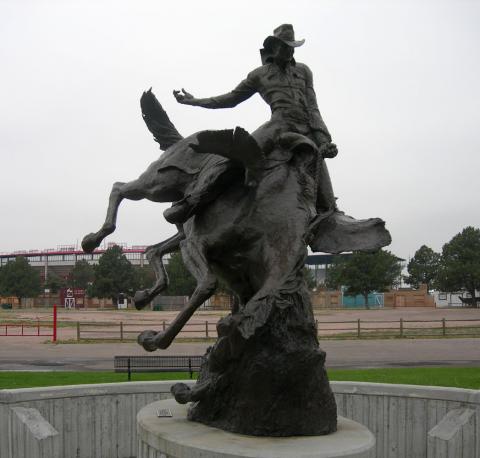 Bucking Bronco monument; Frontier Days Museum in Cheyenne, Wyoming.  Photo by Jimmy Emerson, DVM/Flickr (Noncommercial Use Permitted with Attribution/No Derivative Works).
Official State Sport of Wyoming
Wyoming designated rodeo as the official state sport in 2003. All State Sports
The world's largest outdoor rodeo is held at  the annual Frontier Days celebration in Cheyenne, Wyoming (held since 1897). Florida, South Dakota, and Texas also recognize rodeo as the state sport.