You must register to submit content to State Symbols USA - it's FREE! Once approved (usually within 24 hours), you can login and create a new page or edit an existing one. All submissions are reviewed and approved by our staff before publication; we help with editing - so don't be shy!
How to Add Media
Click the "Add Media to Page" link below the article to upload a photo or video to an existing page. We need photos for local towns, parks, landmarks, and historic markers! What a great class project! - create a page for your local town and venture out to photograph local landmarks, historic buildings, parks.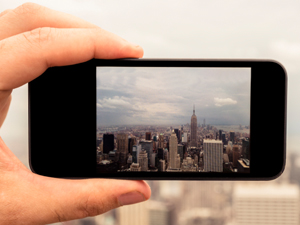 Not a good photographer? Lots of photographers share their work under a creative commons license. Find a photo on the web to illustrate your page.
How to Edit a Page
Click the "Edit [this] Page" link at the bottom of the article (the image below shows the Edit link for the Bald Eagle page):

Or, click the Edit tab that appears at the top of page below the page title:
On the Edit screen, scroll down to the "Main Description" text box to make additions or changes to the article. Use the "Source" and "Reference" areas to add appropriate links.

Click the "Save Item" button (located at bottom of page) to save your changes. Your submission will be reviewed and approved before final publication.
How to Create a New Page:
1. Click "Add a New Page" at the bottom of any article or category page.
2. Title or Name* - type the name of a place (town or city, landmark, park, or historic marker), symbol, or historic person in the text box.
3. U.S. State* - click on arrow and select a state.
4. Subtitle is optional.
5. Article Header is optional.
6. Primary Image is optional. Click on "Select" to upload a photo.
7. Item Type* - Click on the arrow and select Place, Symbol, or Historic American. If the item type is Place or Symbol, you must also select at least one category on the list that appears.
8. If Place is the item type, an "Address" section follows; enter an address to cause a Google map to appear on the page.
9. Short Description is optional.
10. Main Description - type or paste in your article text. Phrase facts in your own words! If you quote a source in your article, put quotation marks around the quote and identify the source in the article. If you want to be credited for your submission, please type your information at the end of the article; "Contribution by ___________."
11. Source(s) - type the source of your information in the left text box, and the URL (web address) in the right text box. Click "Add another item" if you have more than 2 sources. If your source is not a website, type description of your source(s) at the bottom of the article.
12. References - type the name(s) and URLs of other reputable web pages on this topic. Click "Add another item" if you have more than 2.
13. Save Item - click the "Save Item" button when finished. Your submission will be reviewed by a member of our staff before publication.