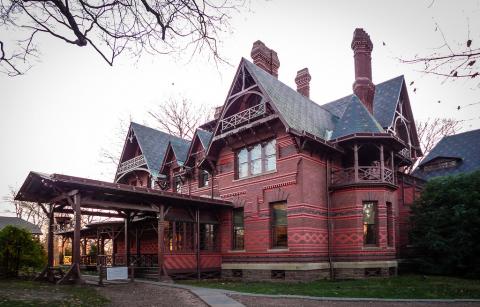 Mark Twain House and Museum, Hartford, CT; on the National Register of Historic Places. Photo by Ken Zirkel/Flickr (Use Permitted with Attribution).
Victorian Gothic Mansion of Samuel Clemens
Built in 1874, this 25-room magical mansion was the home of Samuel Clemens (better known by his pen name Mark Twain) and his family. Samuel Langhorne Clemens (1835-1910) was an American author, speaker, humorist, and entrepreneur.
Location: 351 Farmington Avenue, Hartford, Connecticut 06105