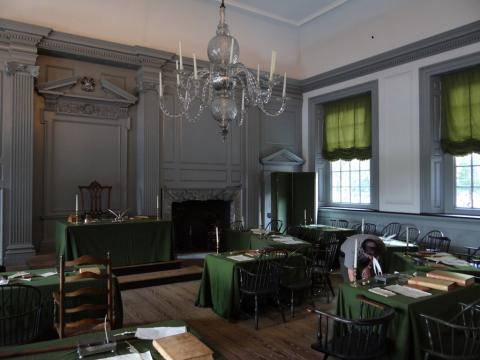 Independence Hall; Independence National Historic Park, Philadelphia.  Photo by Esther Westerveld/Flickr (Use Permitted with Attribution).
Historic Park in Philadelphia PA
The National Park Service protects the Liberty Bell, Independence Hall, and other historic buildings at Independence National Historical Park in Philadelphia, Pennsylvania. All National Parks - All PA Parks - All PA Landmarks
Both the Declaration of Independence and the United States Constitution were signed by the founding fathers in Independence Hall.