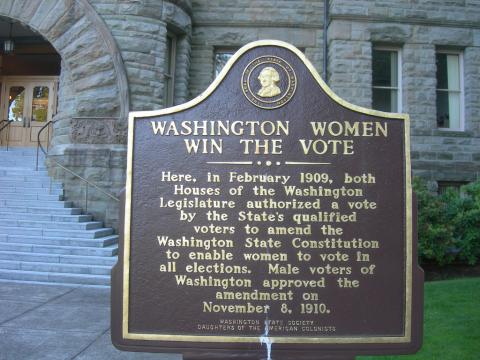 Washington Women Win the Vote; historic marker located in front of the old Washington State Capitol, Olympia, Washington. Photo by Jimmy Emerson, DVM/Flickr (Noncommercial Use Permitted with Attribution/No Derivative Works).
Inscription
WASHINGTON WOMEN WIN THE VOTE
"Here, in February 1909, both Houses of the Washington Legislature authorized a vote by the State's qualified voters to amend the Washington State Constitution to enable women to vote in all elections. Male voters of Washington approved the amendment on November 8, 1910."
WASHINGTON STATE SOCIETY DAUGHTERS OF THE AMERICAN COLONISTS