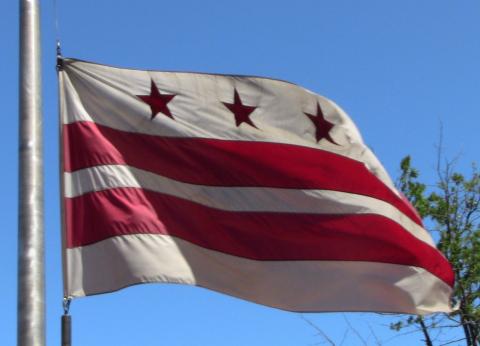 D.C. Flag; official flag of the District of Columbia.  Photo by DDOT DC/Flickr (Noncommercial Use Permitted with Attribution).
Official Flag of The District of Columbia
The flag of the District of Columbia was approved in 1938. The D.C. flag has a beautifully simple design of three red stars above two red bars on a field of white. All State Flags
According to the Office of the Secretary, "It is based on the design of the coat of arms of George Washington, first used to identify the family in the twelfth century, when one of George Washington's ancestors took possession of Washington Old Hall, then in County Durham, northeast England."