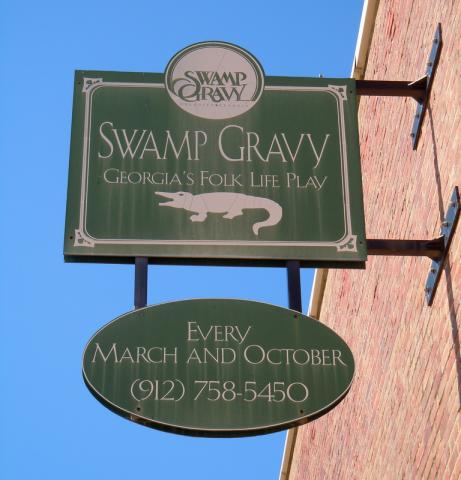 Swamp Gravy Sign; Georgia's Folk Life Play in Colquitt, GA.  Photo by Judy Baxter/Flickr (Noncommercial Use Permitted with Attribution/Share Alike).
Official State Folk Life Play of Georgia
Georgia designated "Swamp Gravy" as the official state folk life play in 1994 (Georgia also recognizes an official state theater). All State Dramas
According to Georgia Secretary of State's website; "The stories told in Swamp Gravy help animate our region's heritage by preserving the knowledge of the past in a stunning production that combines drama, song, dance and spectacle."