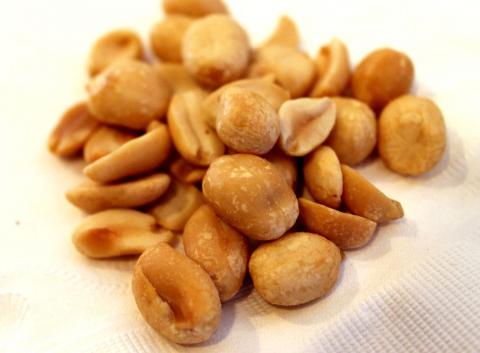 Peanuts; the official state crop of Georgia.  Photo by Daniella Segura/Flickr (Use Permitted with Attribution).
Official State Crop of Georgia
Georgia designated the peanut  (Arachis hypogaea L.) as the official state crop in 1995 (Georgia also recognizes a state fruit and a state vegetable). All State Foods
Growing more peanuts than any other state, Georgia produces almost fifty percent of the total United States peanut crop and also leads the nation in the export of peanuts. More than half of the harvested peanuts are used in the production of peanut butter (Americans consume more than 700 million pounds of peanut butter each year).
Georgia also adopted the peanut monument in Ashburn as an official state symbol. Boiled peanuts are a state symbol of South Carolina.