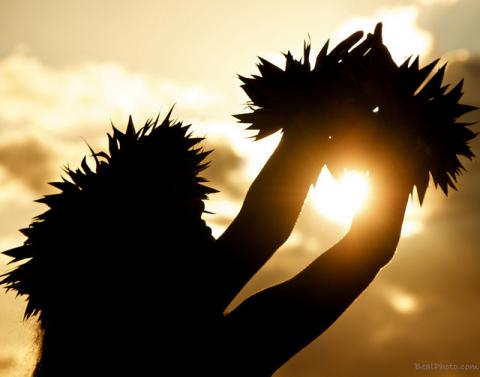 Hula dancer caught in the sun; photo by Andy Beal on Flickr (noncommercial use permitted with attribution / no derivative works).
Official State Dance of Hawai'i
Hawai'i  designated the hula as the official state dance in 1999. All State Dances
The hula is a traditional dance form with complex hand and body movements accompanied by chant, song, traditional musical instruments such as the pahu (and more modern instruments like the ukulele).