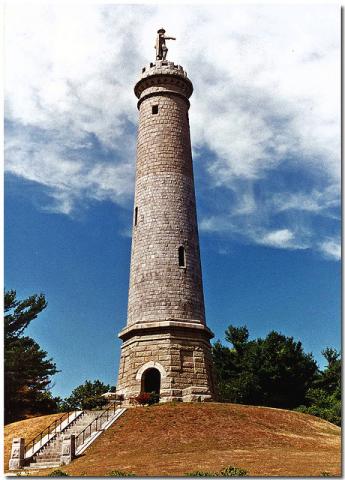 Myles Standish Monument in Duxbury, Massachusetts; 116-foot granite shaft crowned by a 14-foot statue of Captain Myles Standish (military leader of Plymouth Colony). Photo by Brenda Anderson on Flickr (noncommercial use permitted with attribution / share alike).
Massachusetts State Building and Monument Stone
Massachusetts designated granite as the official state building and monument stone in 1983. Granite from Quincy, Massachusetts was used to build the Washington Monument.