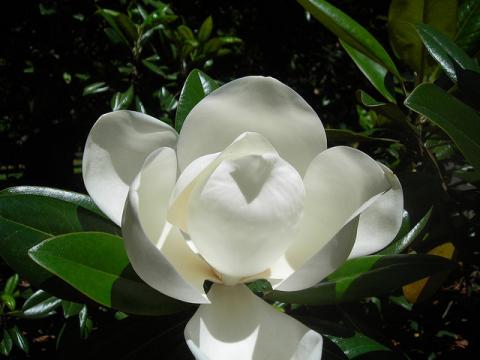 Official State Flower of Mississippi
Mississippi designated the magnolia (Magnolia grandiflora) as the official state flower in 1900. Mississippi's nickname is "The Magnolia State," the state tree is the magnolia, and the magnolia is featured on the U.S. Mint's bicentennial commemorative quarter for Mississippi.
The magnolia was selected by the schoolchildren of Mississippi through an election held in 1900. The magnolia received 12,745 votes; the cotton blossom 4,171; and the cape jasmine 2,484.