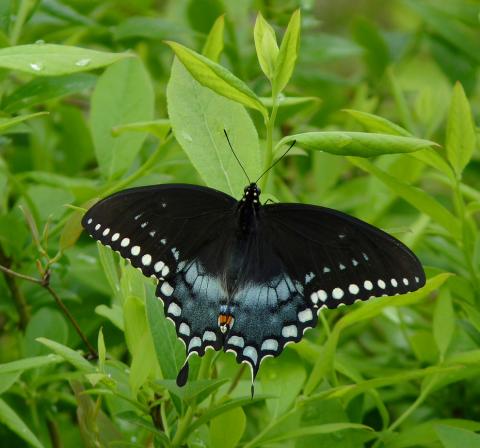 Spicebush Swallowtail Butterfly
Mississippi designated the spicebush swallowtail butterfly (Papilio troilus) as the official state butterfly in 1991. The spicebush swallowtail acquired its name from its most common host plant, the spicebush. 
Also called the green-clouded butterfly, the spicebush swallowtail is normally found in deciduous woods or woody swamps in the eastern US and southern Ontario.