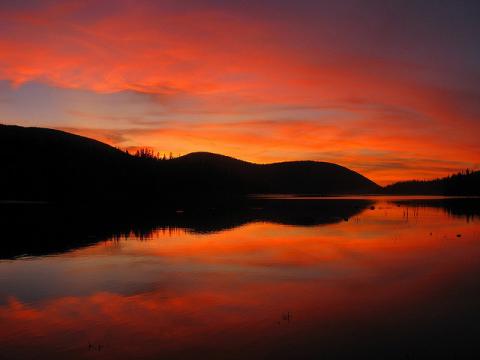 Montana Lullaby
by Ken Overcast and Wylie Gustafson
Montana designated Montana Lullaby by Ken Overcast and Wylie Gustafson as the official state lullaby in 2007. The lullaby was championed by a Billings, Montana country radio DJ and a director of the Yellowstone County Museum.
Ken Overcast of Chinook, who wrote the lyrics and sings the lullaby, said people have told him his song captures "the spirit of the West and the spirit of a Montana cowboy" and "typifies the spirit of Montana."
The song describes a lonesome cowboy out on the range rounding up stray cattle, with the sun "sinkin' low in the west," while he dreams of his Jenny who's home "waitin' alone" ... "We'll bed down the strays, we'e been gatherin' all day, with a Montana Lullaby."
Overcast teamed up with Wylie Gustafson of Cut Bank to write the music.