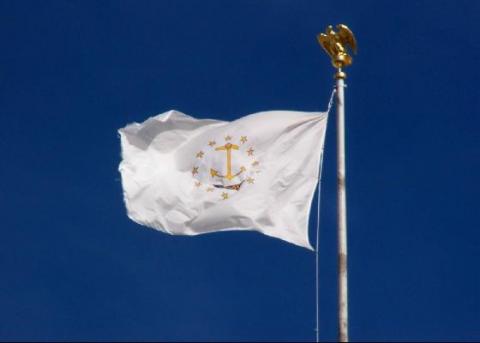 Flag of Rhode Island
The flag of Rhode Island is white, bearing on each side in the center a gold anchor, underneath it a blue ribbon with the state motto "Hope" in gold letters, and surrounded by thirteen golden stars in a circle, representing the original 13 states. The flag is also edged with yellow fringe.
The Rhode Island General Assembly first adopted a seal for the colony in 1664 which contained an anchor with the word "Hope" above it. The use of the word "Hope" was probably inspired by the biblical phrase "hope we have as an anchor of the soul."