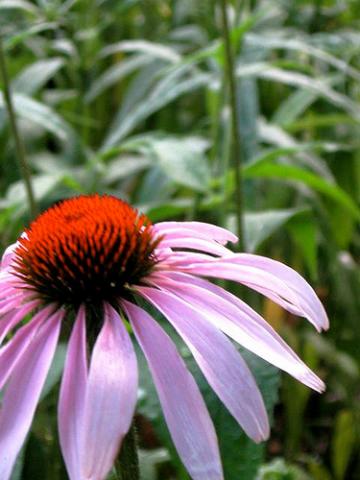 Tennessee coneflower near Memphis; photo by Naomi Van Tol on Flickr (noncommercial use permitted with attribution / no derivative works).
Tennessee Coneflower
The endangered Tennessee coneflower (Echinacea tennesseensis) was designated as an official state wildflower of Tennessee in 2012 (the passion flower was adopted in 1919).
The Tennessee coneflower is found only in the limestone and cedar glades of Middle Tennessee. It was thought to be extinct, but was rediscovered in the late 1960's. In 1979 it was one of the first plants to be listed as endangered by the United States. Conservation efforts to protect this rare wildflower has allowed the Tennessee coneflower to make some recovery.