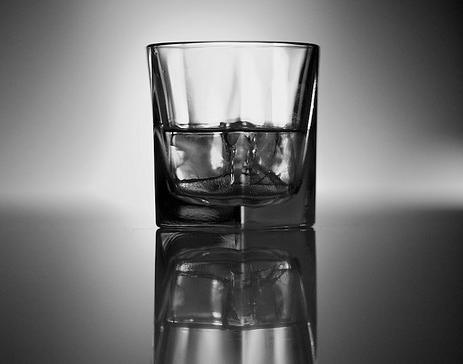 Whiskey glass; photo by Stephan Geyer on Flickr (noncommercial use permitted with attribution / no derivative works). 
Conecuh Ridge Alabama Fine Whiskey
Alabama designated Clyde May's family recipe for "special Christmas whiskey", known as Conecuh Ridge Alabama Fine Whisky as the official state spirit in 2004.  The History of Conecuh Ridge Whiskey begins with Clyde May, a legendary Alabama moonshiner and bootlegger. From the 1950s to the 1980s Clyde managed to produce around 300 gallons a week in a still of his own design in the woods near Almeria, Alabama.